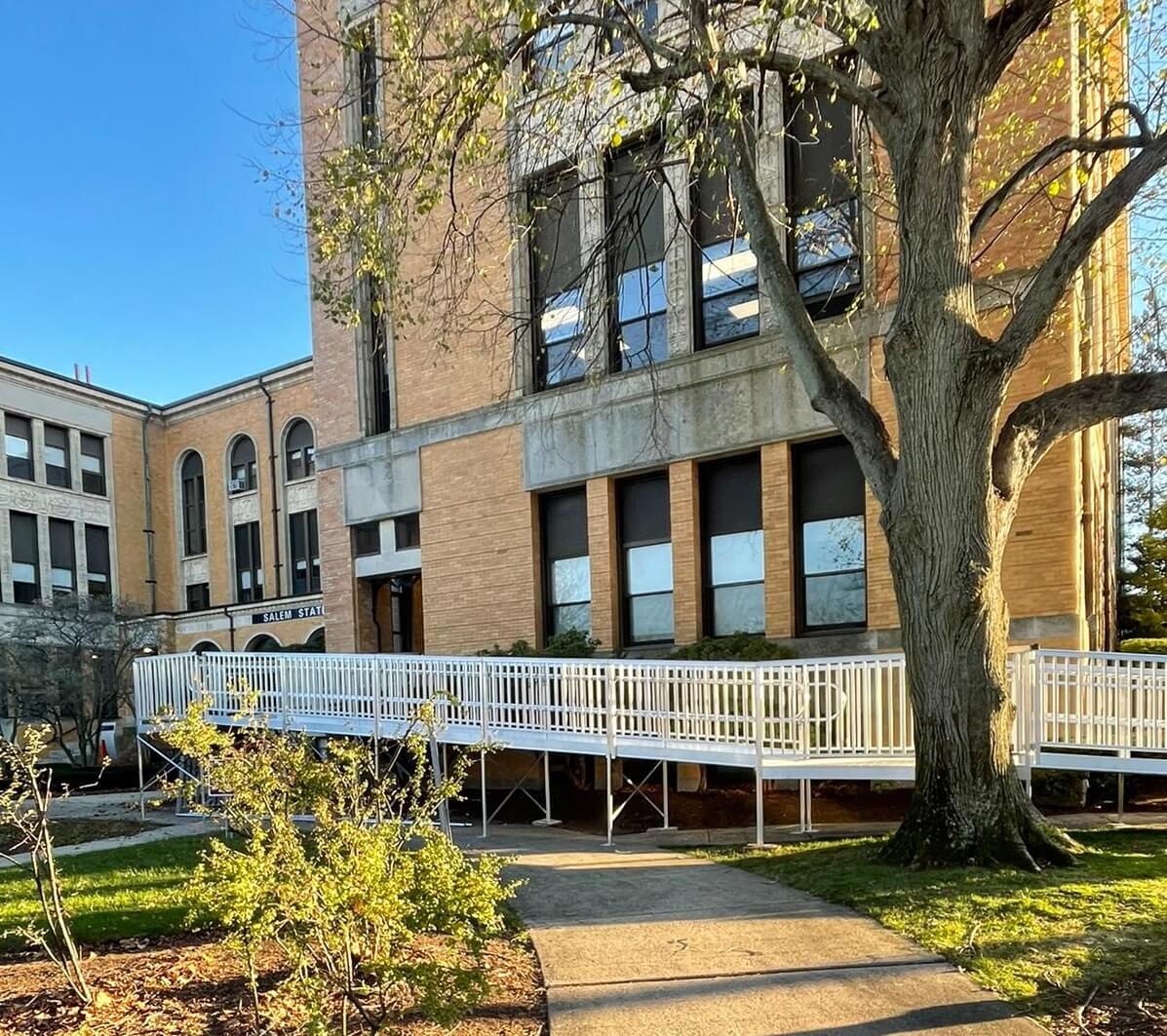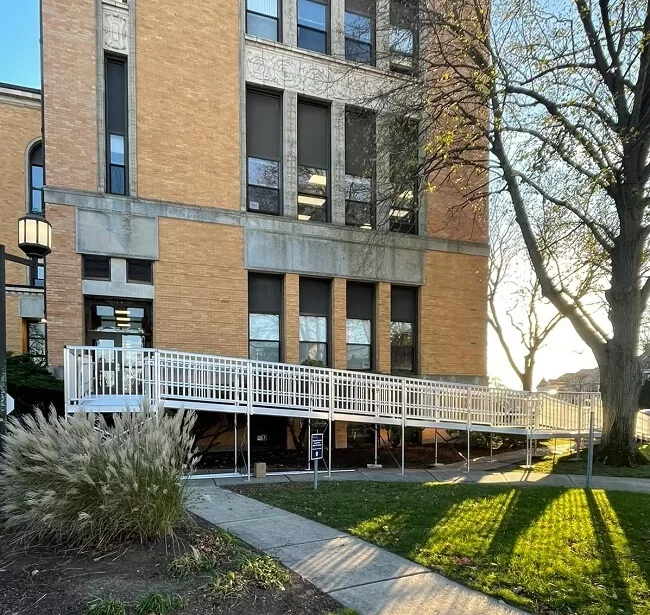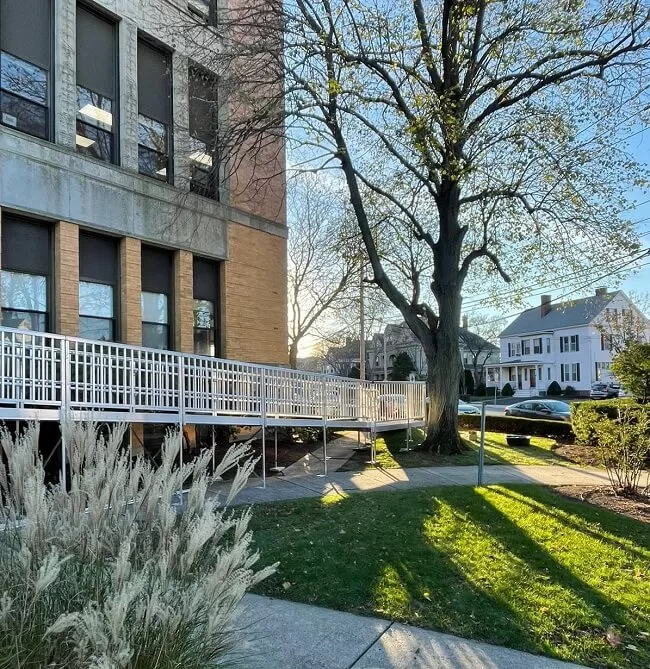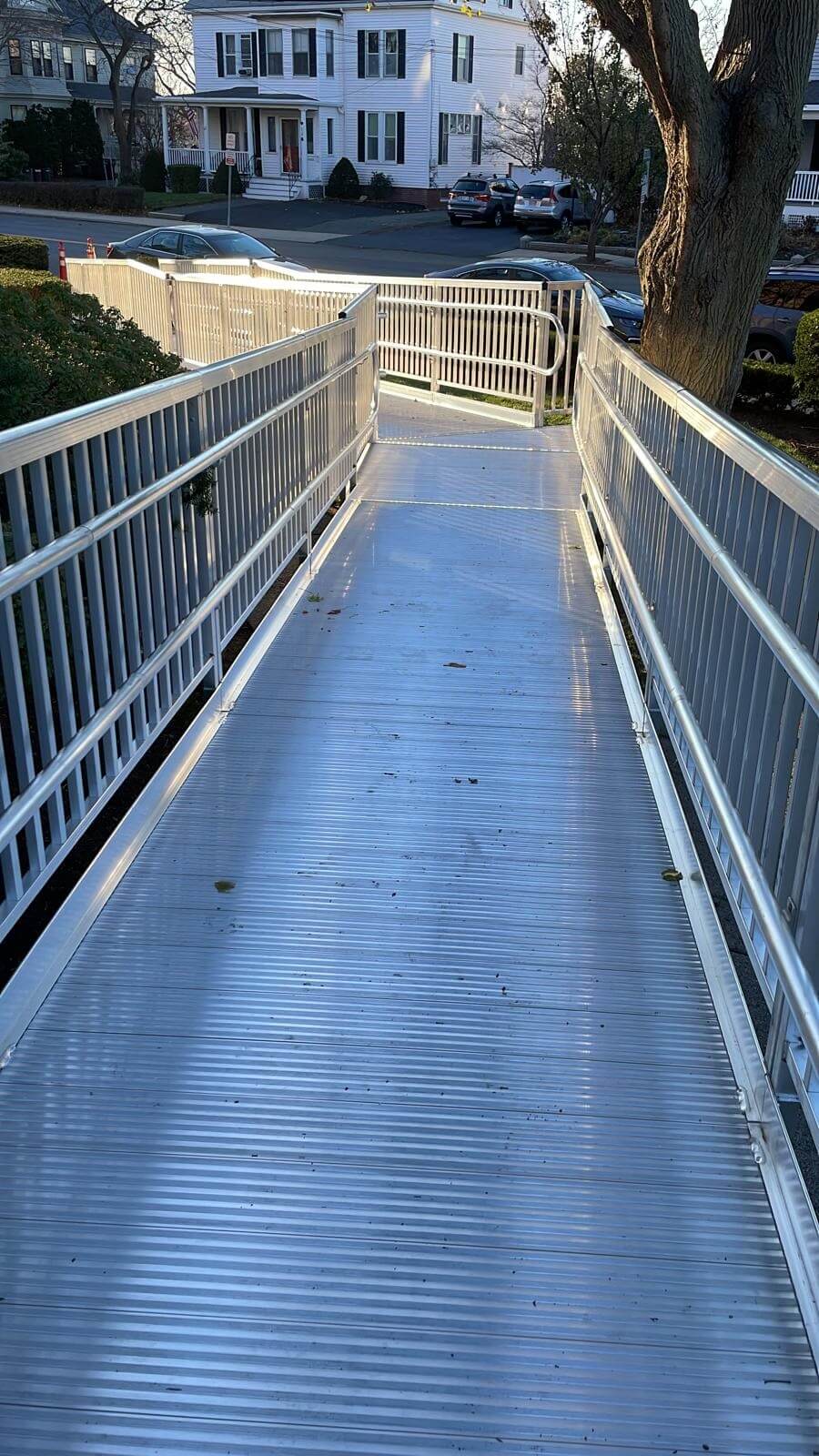 Difficult Site Constraints and Tight Budget Required a Well-engineered Solution
Our Engineering Team Designed a Solution Within Budget and Site Requirements
Challenge
Our client needed an ADA ramp but the site had significant building and environmental constraints on how the ramp could be configured to meet ADA requirements and stay within budget.
Solution
Our engineering team worked with the architects to design a solution that would both be workable and stay within budget. The solution required custom height platforms and customized angled platforms to accommodate difficult site conditions.
Our engineering team provided a solution that not only meet the client's budget and timeline but also created another happy customer.