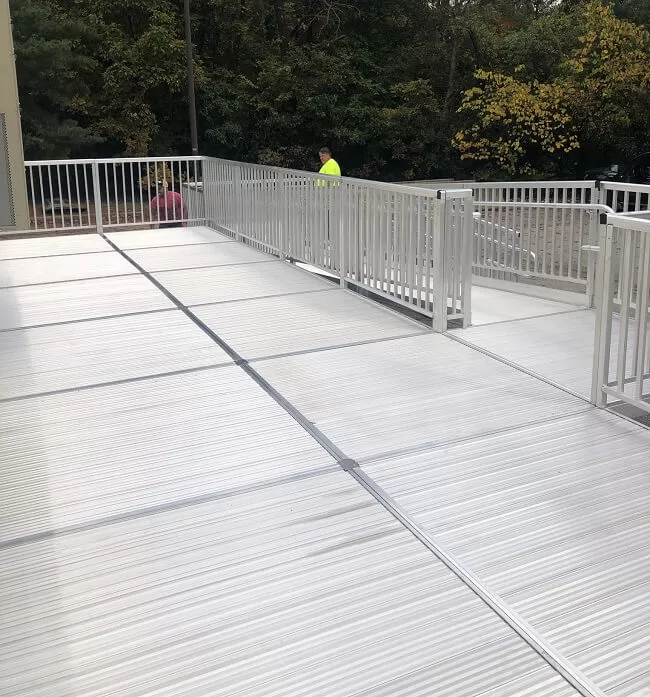 OSHA, ADA, and IBC Compliant Walkway System
The Latitude Series™ walkway system can be used on its own or in conjunction with our ramps, platforms and steps. We have numerous platform sizes that can be used to create any walkway or deck configuration needed.
Common applications of this system include walkways between portable buildings, walkways connecting various buildings, wheelchair accessible walkways as part of entrances and exits and walkways connecting to ramps and platforms.
Our team of engineers designs our deck and walkway systems to comply with OSHA, ADA, and IBC guidelines. These walkways are constructed of high-quality aluminum and provide the best mix of durable, strong, and low maintenance components.
Latitude Series™ Walkways feature:
Bi-directional slip resistant solid surface safe for travel regardless of direction traveled
Meet OSHA, ADA and IBC guidelines ensuring your project is in compliance
Infinite Adjust Leg system can be adjusted to accommodate for variance in ground slope
Built In Versatility so it can be installed over a wide variety of terrain
Unique Guard System integrates with the legs to create a solid, strong unified system