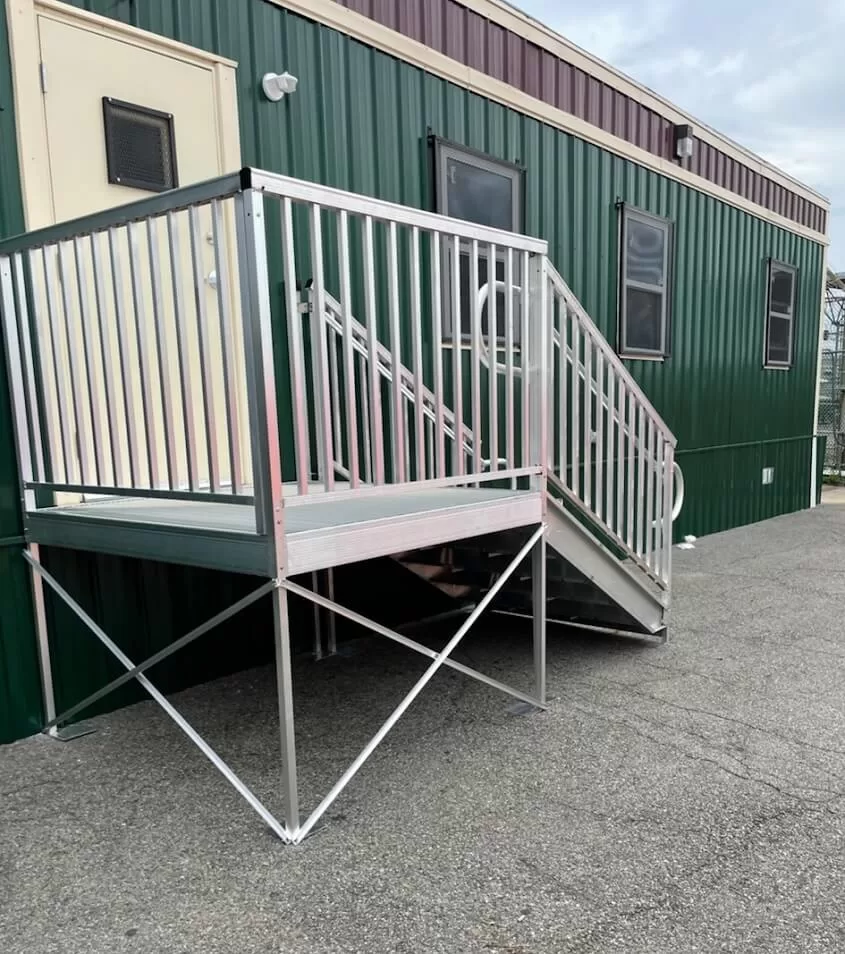 Outdoor Stairs for Businesses
Stairs are a great way to add value to your business by increasing accessibility or incorporating outdoor seating. Finding the right outdoor stair system for your business can pose a challenge, but with the help of the experts at Commercial Access, you will have everything you need to get started.
Our Commercial Stair Features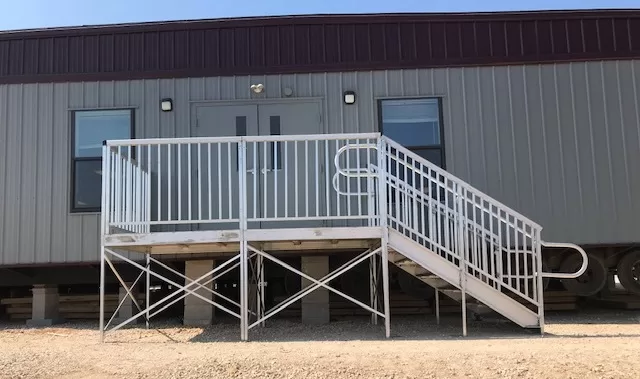 From our design approach through installation and support after completion, we designed every step of our process with your needs in mind. Here's what you get with our offerings:
Code-compliant design and installation: Our pre-engineered stairs meet OSHA, ADA, IBC and local guidelines for safety and compliance, giving you peace of mind that your stairs will stay up to code.
Durable construction: Our commercial stairs boast a high-quality aluminum construction, allowing them to withstand the wear and tear of everyday use.
Low-maintenance design: With their long life span and minimal maintenance requirements, our commercial outdoor stairs will give you confidence that your investment will last for years to come.
Long-term slip resistance: Extruded aluminum treads provide heavy-duty slip resistance for added safety and durability.
Integrated guard system: Our systems include side rails for extra stability when ascending or descending the stairs.
Reliable installation crew: We partner with local installers who follow the highest quality standards to get you code-compliant quickly.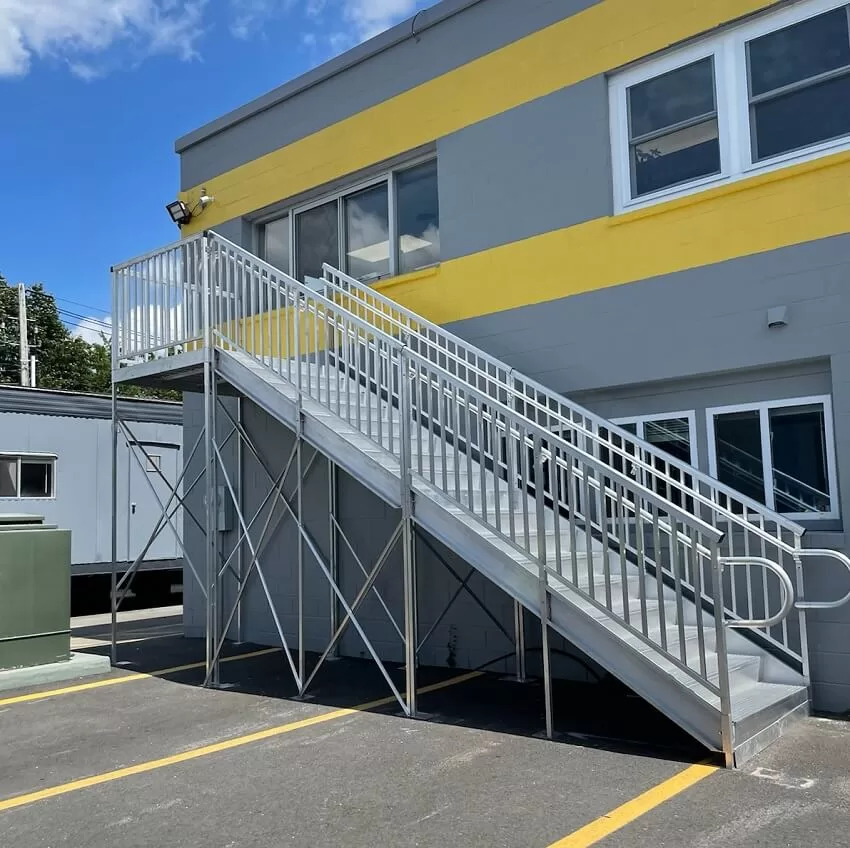 Explore the Possibilities With Commercial Access
At Commercial Access, we specialize in code-compliant outdoor stair solutions for businesses and have helped countless operations nationwide solve their access issues. Partner with us to enjoy:
Multiple solutions: Commercial Access is a one-stop shop for all your commercial access needs. From ramps, steps and platforms to decks and walkways, we've got you covered.
Large inventory: We strive to keep products in stock at all times. You can rest assured that your modular stairway system will be customized to match your site and installed on time without supply chain delays.
Experienced assistance: Since our founding, Commercial Access has provided business accessibility solutions and solved access issues using our expert industry knowledge.
Rapid results: Receive your CAD designs within hours of your request and expect your business's stair installation to be complete within days of approval.
Get Outdoor Stair Support Today
At Commercial Access, we're here to help you with all your outdoor stair needs.
Whether you need to repair an existing staircase or want to build a new stair system, our team is ready to receive your design plans and complete the project using the best materials available. We'll address any safety concerns and create a staircase that meets all your expectations. Contact us online or call 845-610-6398 for more information.
Contact Us Call Us Now for your
free evaluation 845-610-6398