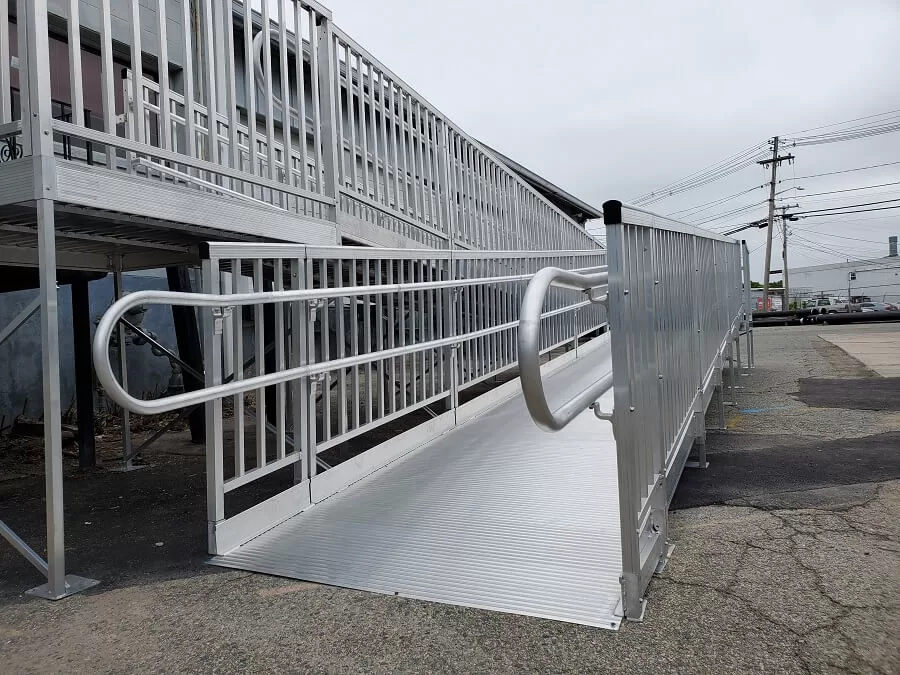 ADA Ramp Designs for Architects
At Commercial Access, we understand code compliance is a critical part of building design. Our experienced engineers and designers will quickly provide you with a safe, compliant access ramp design that fits seamlessly into your space and grants you the necessary approvals. Call Commercial Access at 845-610-6398 today for information on how you can receive a compliant design within hours.
Meet Every Technical Requirement
Whether working with a client on new construction or renovating an existing structure, we can help you meet every technical requirement from local regulations to ADA and IBC codes.
When it comes to access issues, we're not just a supplier — we're your partner. We'll help you stay on schedule and solve access challenges on your behalf so you can focus on your other responsibilities. For your convenience, we also provide wet-stamp drawings so you can move forward with quick permit approval.
About Our Access Ramp Designs
When it comes to architectural design, the details matter. That's why we offer:
Same-day turnaround: You need quality CAD drawings fast — and we deliver. We know how important it is to get your plans reviewed, approved and out the door as soon as possible. After submitting a request, you will receive your access ramp design within hours of contact.
Software integrations: We ensure our software integrations allow for seamless combinations with other platforms commonly used by architects. Whether you use BIM, AutoCAD or another major design application, you can rest assured that our team will remain on board with your workflow.
Streamlined process: Our expert staff has developed an easy-to-follow approach to help you get the design you need quickly and easily. Simply submit the relevant data points and we'll send you site-specific layout drawings.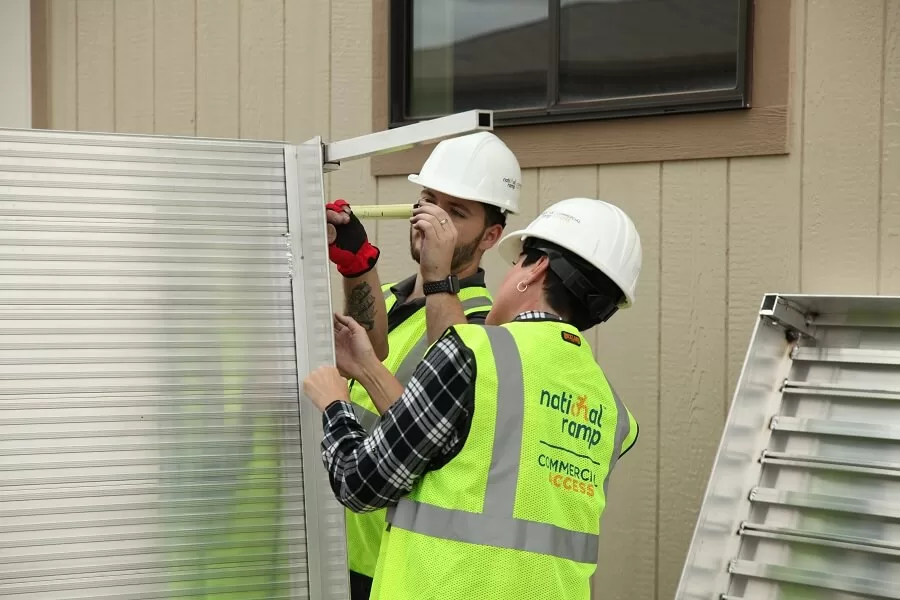 The Commercial Access Advantage
We believe access ramps should receive the same level of care and attention as any other architectural feature. That's why we've worked hard to create a process that helps you get the information you need fast. When you partner with Commercial Access, you'll be able to take advantage of:
Experience: Since our establishment in 2007, our team has seen it all. After installing more than 10,000 access ramps over the last 10 years alone, we've had a lot of time to perfect our designs and processes.
Multiple solutions: We offer numerous solutions for your commercial access needs. From ramps, steps and platforms, we can help you deliver on your client's vision and meet your deadlines.
Accurate quote packages: Our designs are based on the latest CAD and BIM modeling software to ensure you get a precise quote package for your project. You'll know what the job will cost and your client won't be surprised by any unexpected fees.