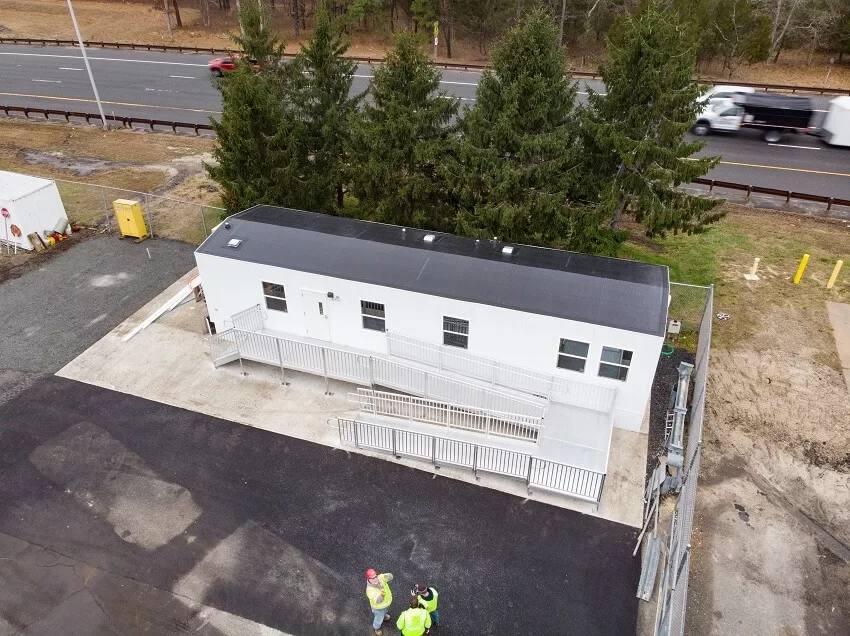 Ramps for Modular and Portable Buildings
Access ramps have always been an essential part of any construction project, ensuring everyone can use the facilities.
From design through installation, Commercial Access offers access ramps for modular and portable buildings that cater to your site's needs. Our experts will work closely with you to ensure the best possible outcome, delivering a ramp crafted according to your specifications and built to last. When you need access ramps for modular and portable buildings, contact the team at Commercial Access.
Combining Speed and Expert Knowledge
Commercial Access simplifies getting access ramps and achieving code compliance. With properly designed and built ramps, you can experience a safer site, reduced liability and increased efficiency. From timing and delivery to price, we'll ensure you'll receive accurate plans and components designed to meet the benchmarks for modular structures such as:
Modular Buildings
Portable Buildings
Relocatable Buildings
Job Site Trailers
Modular Complexes
Portable Classrooms
Portable Toilet Trailers
Offices
About Our ACCESS NOW Program
ACCESS NOW is a program designed specifically for modular buildings to expedite results and ensure your project benefits from quality that lasts. With our program, you will receive:
Quotes: After you submit the necessary information, you will receive your quote package within hours of your request. Our team has decades of combined experience and knowledge in ADA guidelines and IBC compliance, so you can rest assured that your ramp quote will have the required accuracy.
Drawings: Our access ramp drawing packages contain everything necessary to begin your project, including detailed engineering drawings that are easily wet-stamped to satisfy permit requirements.
Installation: We designed our installation process to be quick and efficient, with minimal disruption to your work. Our robotic manufacturing process allows us to have your access ramps en route for installation within days of design approval. In addition, we can use the inventory in our local warehouses to modify our designs on-site and meet any special requirements that arise.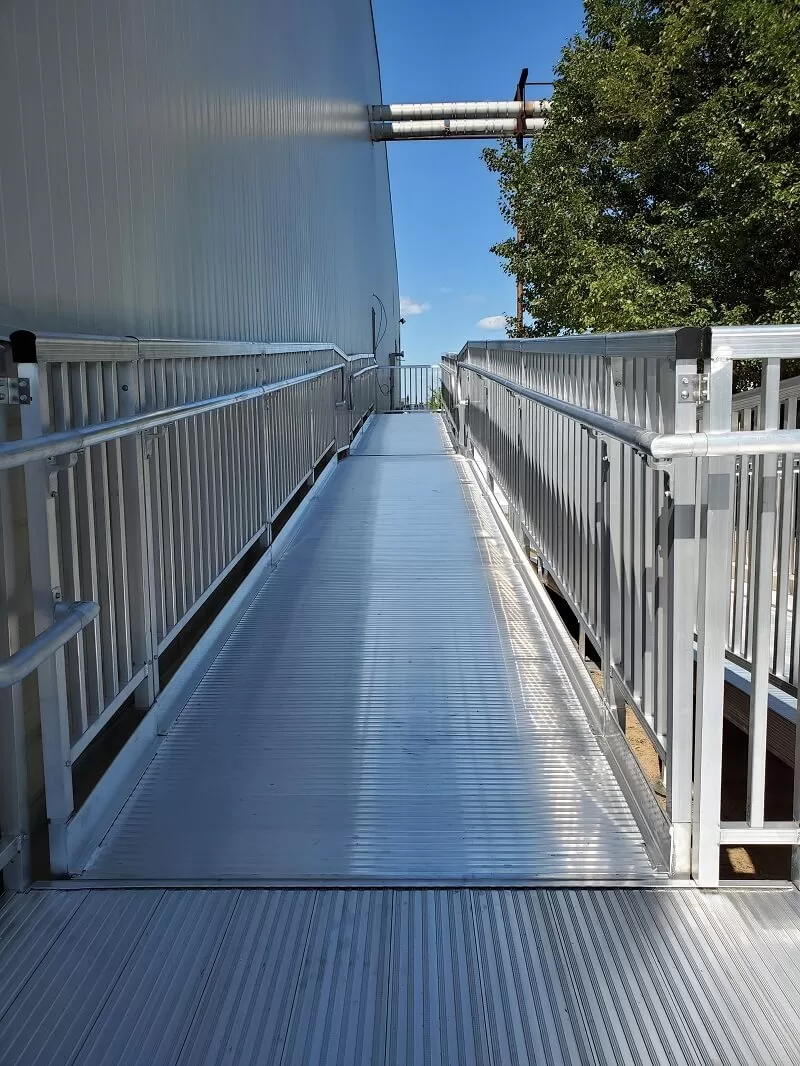 Why Commercial Access?
Commercial Access is a family-owned company that provides building access solutions. We take pride in our quality of work and use only the latest technology to ensure your system remains efficient, reliable and safe. Choose us for:
Accurate services: We specialize in designing access solutions that fit your needs while abiding by local, ADA and IBC compliance standards. When it comes to installation, our expert team can solve any access issues you may have, from designing a solution that fits your needs to performing modifications during installation.
Fast delivery: Whether you face an extreme deadline or need a ramp solution to bring your modular building up to code fast, Commercial Access will deliver your quote and designs within hours of your request and install your unit within days of design approval.
Quality customer service: Commercial Access remains committed to providing excellent customer service at every point in your project, from planning your system to maintaining it after installation.