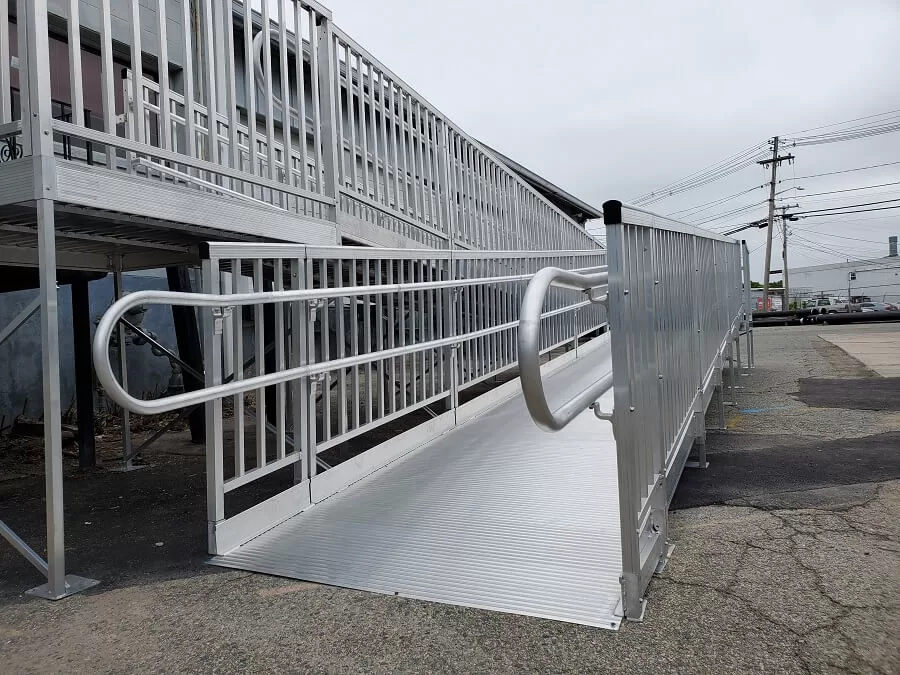 Wheelchair Ramp Designs for Commercial Contractors
The wheelchair ramp is a vital element of any public-use building. It provides access for those who need it and makes a business more accessible to customers. Commercial contractors must ensure that their wheelchair ramp designs remain compliant with local, state and federal regulations while ensuring functionality and the welfare of all users.
For fast-track solutions to your wheelchair ramp design challenges, call Commercial Access at 845-610-6398.
Code-Compliant Solutions
Wheelchair ramp design is a complicated matter, and just knowing where to start can pose a challenge to many contractors. At Commercial Access, we offer code-compliant and custom-made design solutions for public-use buildings. When you need a wheelchair ramp design fast, our team will create a quality CAD drawing that works for the site while:
Surpassing all local, IBC and ADA regulations
Ensuring the design will increase site efficiency and safety
Including a price-quote guarantee
Troubleshooting any potential obstacles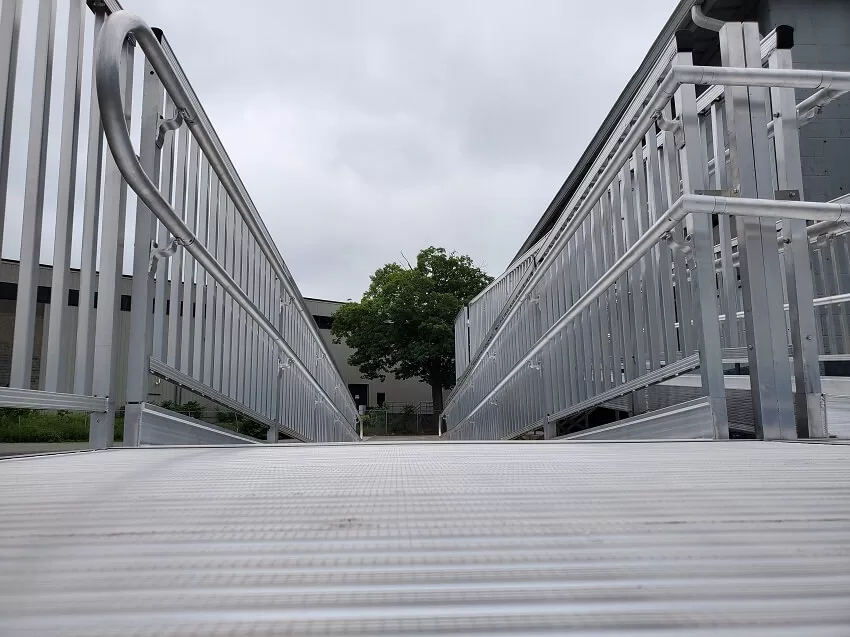 Why Choose Our Design Services?
At Commercial Access, we understand that every site is unique and there's no one-size-fits-all solution for your wheelchair ramp needs. That's why we offer a range of custom services to ensure you can receive:
Guaranteed price quotes: Commercial Access understands the unique needs of contractors and can help you get your project off the ground with a guaranteed price quote you can trust.
Comprehensive packages: With our complete design packages, you will receive everything needed to begin your next project. From design to integrations with BIM and CAD design programs, we have what it takes to help your business succeed.
Wet-stamps: Using our wet-stamp services for commercial contractors, you can easily submit your permit applications.
Quick drawing and quote completion: Our expert team of designers can create the perfect wheelchair ramp for your commercial property in just hours. Submit the necessary information and allow us to develop and deliver a custom drawing and quote for you.
About Commercial Access
The team at Commercial Access takes pride in our reputation for fast, high-quality access ramp design services. Our team of experts has extensive experience designing functional and aesthetically pleasing ramps, allowing us to handle jobs of any size on your behalf. We provide:
Durable access systems: Our modular, aluminum, low-maintenance wheelchair ramps are built to last, so you can rest easy knowing your customers will enter and exit their buildings safely for years to come.
Expert knowledge: At Commercial Access, we staff a factory-trained installation team that has installed over 10,000 ramps in the last decade. Our experts can help you overcome any access issues in the design or installation phase.
Compliance: Our designs surpass ADA guidelines and IBC codes, giving you confidence that your clients will comply with all local and federal accessibility regulations.