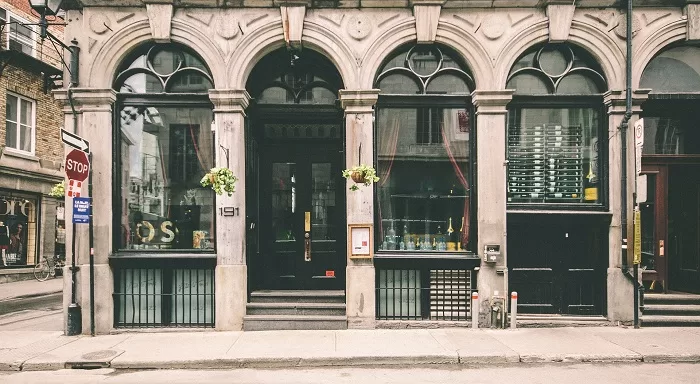 Wheelchair Ramp Designs for Retail Buildings
Wheelchair ramps are crucial for retail buildings looking to create a welcoming environment for all shoppers and visitors. However, it can be hard to know which type of wheelchair ramp best suits your building. With the many regulations and requirements that come into play when choosing a ramp, it can feel challenging to ensure you get what you need without going over budget or compromising on style.
At Commercial Access, we make getting your access ramp design easy. Contact us online today to receive your plans within hours of your request!
Expertly Navigating Retail Building Compliance
Commercial Access specializes in designing and installing access systems in new construction and retrofitting existing structures for accessibility. Since our founding, our team has installed ramps to overcome challenges like:
Heavy foot traffic: Our experts will evaluate your store's unique needs and develop a plan to make your building compliant while preserving your employees' workflow and accommodating the volume of customers you see every day.
Tight spaces: Many retailers have limited space, making it challenging to adhere to building codes and regulations. With the Latitude Series™, the Commercial Access staff will find the most efficient way to reduce your liability, meet local requirements and create an aesthetically pleasing access solution.
Unique configurations: We pride ourselves on our ability to navigate the complexities of building compliance and provide our clients with the most efficient and cost-effective solution for their individual needs, whether that looks like steep ground slope variations or other challenges.
We follow your site's exact specifications to generate the most accurate drawings possible while
still providing the same-day turnaround you need to keep your operations running smoothly.
Professional Custom-Designed Drawings
A well-designed wheelchair ramp can be a great asset to your business by improving customer satisfaction, increasing customer loyalty and attracting new customers who may not have previously visited. We outfit these and other facilities with code-compliant access solutions:
Retail stores
Restaurants
Medical offices
Churches
Commercial Access has decades of experience designing wheelchair ramps that are both functional and aesthetically pleasing. With fast turnarounds and detailed designs, we can solve access issues at your retail location so everyone can enjoy their time there.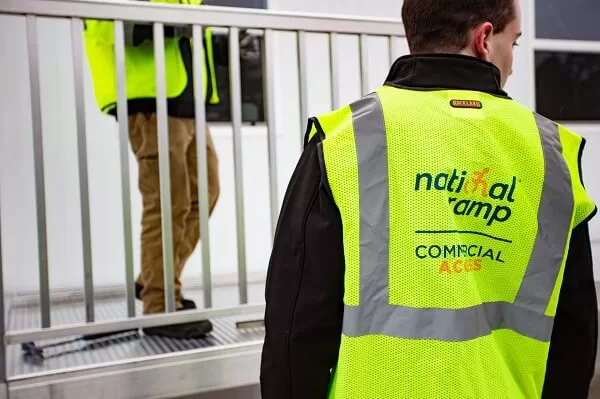 Why Thousands Choose Commercial Access
Thousands of businesses nationwide have chosen Commercial Access to manufacture, design and install access solutions for their buildings. Since our founding, our team has delivered the fastest processes for getting quotes, drawings and installation. Choose us for:
Attention to detail: The Commercial Access team remains dedicated to ensuring every aspect of your design is perfect, from code compliance to permitting packages.
Industry-leading delivery speed: With our industry-leading delivery speed, you can rest assured that your plans will arrive within hours of your request.
Dedication to quality: Our rigorous quality checks ensure that our products meet or exceed industry standards for safety and durability, so you know your ramp is built to last for years to come.
Strict compliance adherence: Pass inspections on the first try with quote and design packages that surpass ADA, IBC and local regulatory guidelines.