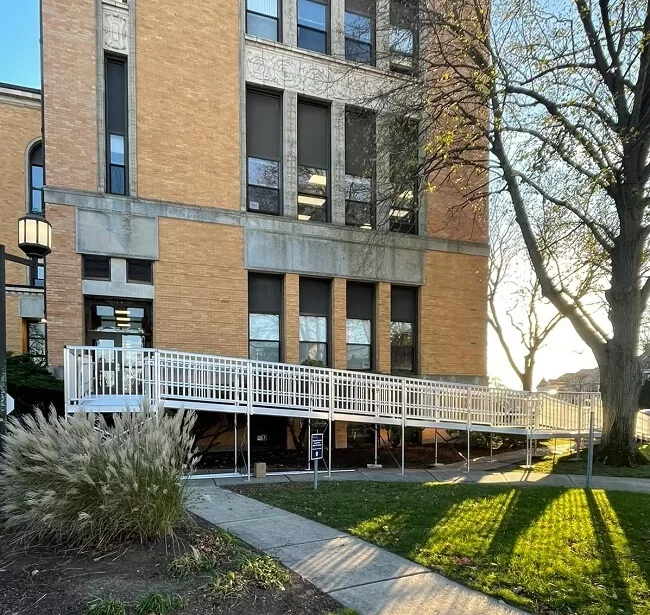 ADA, IBC and OSHA Compliant Stairs, Ramps, Platforms and Walkways
Our full range of ramps, platforms, walkways and stairs are made from the highest quality commercial-grade aluminum in the industry to withstand the day-to-day traffic and use that commercial applications require. The Latitude Series™ is engineered to provide flexibility in a long-lasting modular system. Ramps are available in 48" and 54" inch widths and we offer various platform sizes and configurations to meet any need.
The 100% aluminum construction is long lasting and maintenance free. There is no need to worry about splintering or warping lumber that will become a hazard or rusting steel that will need repair and eventual replacement.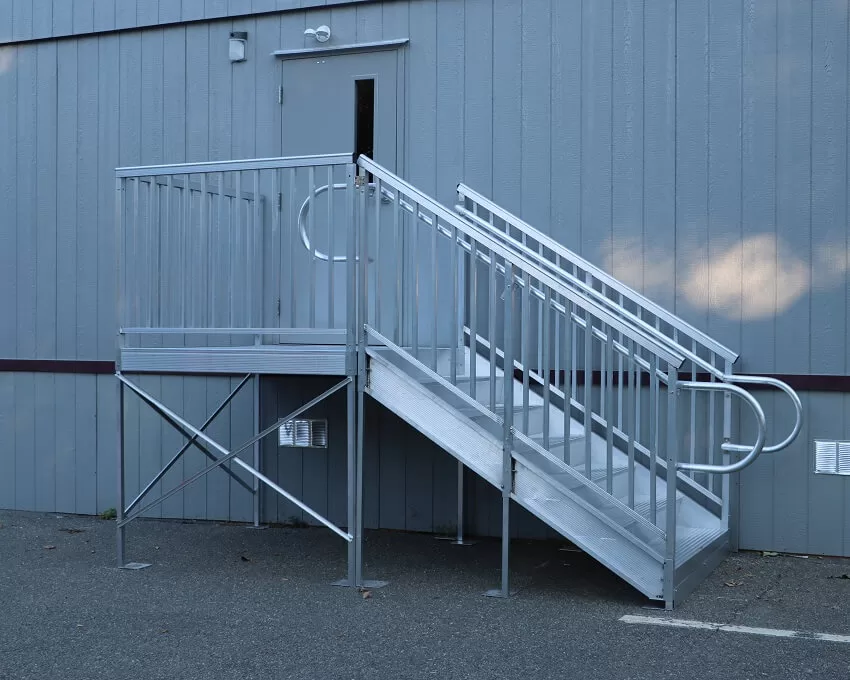 Our ramps, platforms, walkways and stairs feature:
Solid surface aluminum
48" and 54" widths
Vertical pickets
Interior handrails
42" picketed guards
Slip resistant knurled decking for added safety
Aluminum foot pad for faster fastening to piers
Internal rails for ramp
4" curb
Engineered to 1:12 slope
Industry Leading Warranty