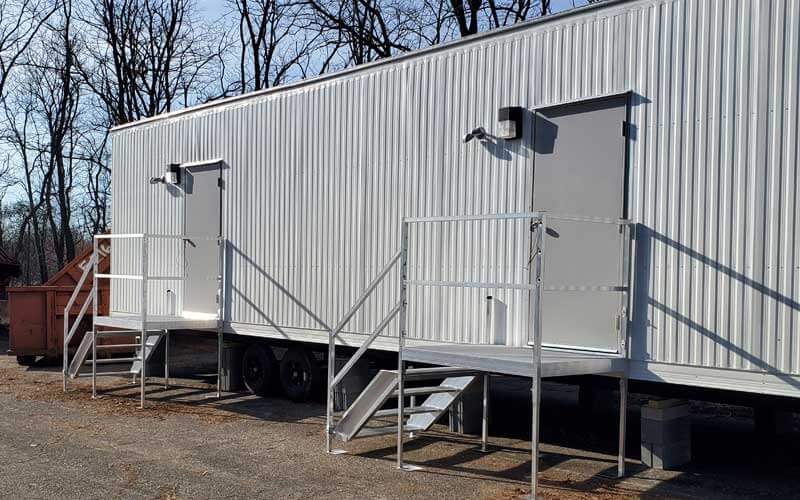 OSHA Stairs for Business
The Occupational Safety and Health Administration (OSHA) is a government entity that sets workplace safety standards. One of the essential requirements is that businesses with a certain number of employees provide OSHA compliant stairs for workers to access the location safely.
Following these regulations helps ensure the safety of your employees, building occupants and visitors while protecting your business from liability.
OSHA Standards for Stairs
In the United States, all facilities under construction must comply with OSHA standards for stairs. Some of these requirements include:
Rails: All stairs, especially those over 5 feet above a lower level, must have a rail system to support people using the stairs.
Ergonomics: Stairs should create an environment where individuals with disabilities can access entrances, restrooms, work spaces, parking spaces and more.
Other stipulations: OSHA's stair requirements vary depending on the work site, so working with an expert can help ensure you pass every inspection.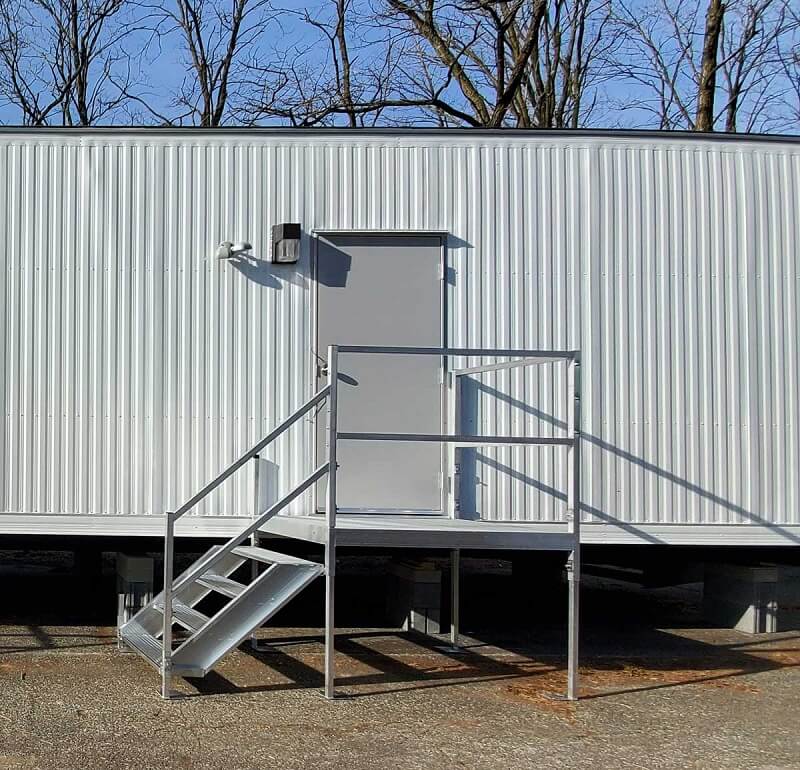 The Commercial Access Standard
When planning a project, time is always of the essence. At Commercial Access, we strive to make sure that all of our clients have access to the resources they need to get their projects off the ground and running as quickly as possible with:
Industry-leading speed: At Commercial Access, we remain committed to providing the highest-quality access stairs at industry-leading rates. Our highly skilled experts can design and quote your project within hours, while our factory-trained installation team will have your stairs operational within days of approval. 
Quality results: Partner with us as your go-to source for durable, long-lasting aluminum access stairs. We're committed to abiding by all standards and codes, so you can rest assured that your stairs will meet your facility's needs.
Premier customer service: Our team of experts can help you find the perfect OSHA-approved access solution for your business. Our team will troubleshoot issues with your current setup or find stairs that works for your business.
Local supply sources: With Commercial Access, you don't have to worry about supply chain holdups or getting your stairs on time. We maintain local warehouses and extensive inventories of in-stock products, so you can rest assured we'll have what you need.
Contact Us Today
After you provide us with the necessary information and a detailed site plan, we will design your stairs and provide you with a quote package so you can get approval quickly. Once we complete the final verification for quality assurance, the installation will start as soon as you give us the go-ahead.
Contact Us Call Us Now for your
free evaluation 845-610-6398