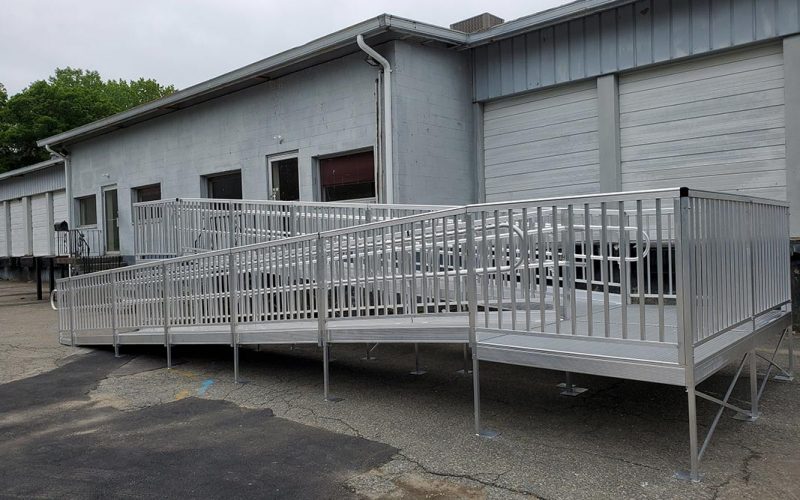 When you need access to your building, it's often a time-sensitive need. When you are seeking your occupancy permit, or your building has been red-flagged for access compliance, any delay will cost you time and money. Commercial Access has developed a QDI program to take the guesswork and cost out of your timeline.
From the beginning of a project, we get the pertinent information from you for the timeline, milestones, and due dates to make sure the timeline is successful. We also have warehouses established in your area to give us the ability to respond quickly and eliminate shipping delays. Don't settle for lead times of 4-6 weeks, or take a risk that the product is missing or damaged during shipment. Our QDI service will eliminate those concerns. Additionally, in the event that a site variation requires an onsite change, our factory-trained installers carry additional components to resolve your need without additional costly time delays.
Solve Your Modular Access Problems. Contact Us Today.
All fields marked with * are required. Commercial Access will not disclose your email to third parties for marketing purposes. Information is kept as a record of communication only. For more information, visit our Privacy Policy.