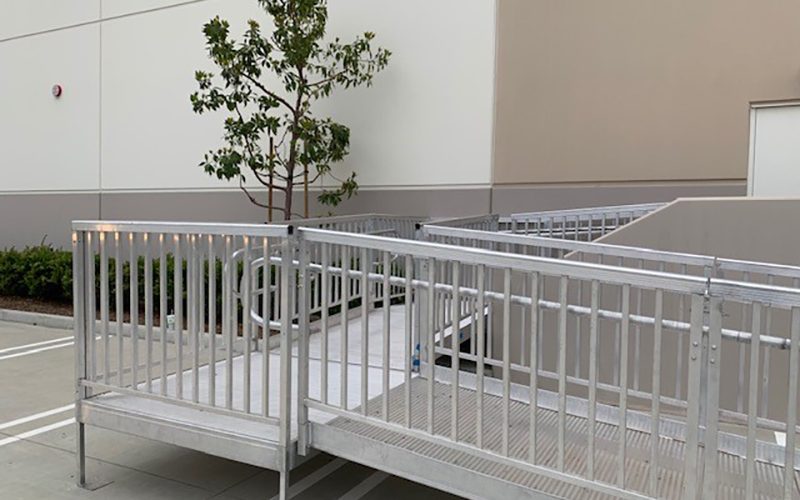 When you are ready to seek access, the process begins with data gathering. You will need to provide the height for the door that you are seeking to access, the basic layout of the building, any obstacles that would impede the ramp, and any major ground slope variation where the ramp will end. From there, our team of experts begins the ACCESS NOW QDI process.
We custom design the layout that is needed and create a quote plus a detailed CAD drawing of your site-specific layout that can be utilized for engineers, inspectors, or other project managers, as well as approval for the site.
Once your project has been approved, there is a final verification process to ensure the product is the perfect solution for your site. Since our in-field warehouses are fully stocked with the components, our factory-trained installation team is dispatched to install the product within days upon final approval.
If unexpected site changes or variances arise, no problem. Our teams have the components needed with them to be able to complete your job without additional freight or delays.
Solve Your Modular Access Problems. Contact Us Today.
All fields marked with * are required. Commercial Access will not disclose your email to third parties for marketing purposes. Information is kept as a record of communication only. For more information, visit our Privacy Policy.