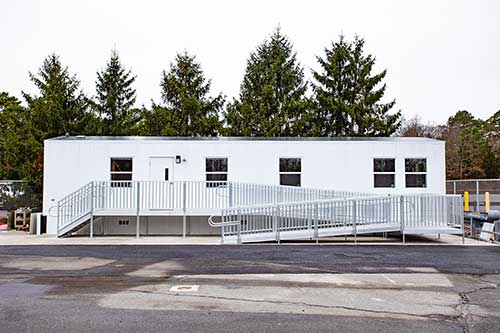 The Commercial Access Latitude Series™ ramp combines engineering excellence for code compliance with the flexibility of a long-lasting modular aluminum access system. With a full range of ramp lengths available in 48" and 54" widths, to a variety of platform sizes that can be combined into a multitude of configurations, we can design a system that meets the unique needs of your job site while maintaining code compliance.
Additionally, the 100% aluminum construction provides the longest durability with the least amount of maintenance in the accessibility field. There is no need to worry about splintering or warping lumber that will become a hazard or rusting steel that will need repair and eventual replacement.
The Latitude Series™ ramp can also be reconfigured and relocated as needed, saving you money in the longterm.
Solve Your Modular Access Problems. Contact Us Today.
All fields marked with * are required. Commercial Access will not disclose your email to third parties for marketing purposes. Information is kept as a record of communication only. For more information, visit our Privacy Policy.