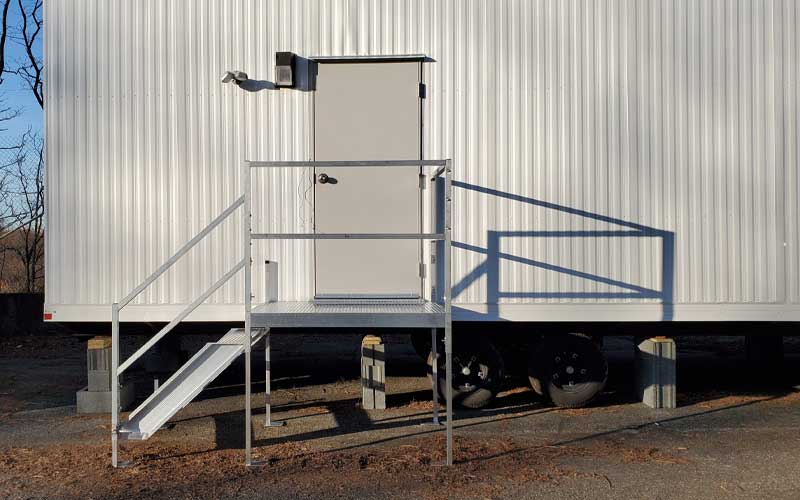 Providing stair entry into a facility is a much-needed aspect of access, and Commercial Access has a solution that is pre-engineered to be code compliant. Our team of engineers designed our Horizon Series™ Stairs to comply with all OSHA, ADA, IBC, and local guidelines and follows changes in the requirements to make sure our stairs are always up to date. Constructed of high-quality aluminum, our stairs provide the best mix of durable, strong, and low-maintenance components.
Our leg system offers the ability to adjust in infinite ranges to accommodate for any variance in ground slope or terrain. Additionally, the unique guard system integrates with the legs to fully tie all of the systems together, creating a very strong complete ramp structure. The surface of the stairs is extruded into the aluminum treads, providing a slip resistance that will not wear down over time.
Call us today to buy your
Horizon Series™ Stairs 845-610-6398

SOLVE YOUR MODULAR ACCESS PROBLEMS. CONTACT US TODAY.
All fields marked with * are required. Commercial Access will not disclose your email to third parties for marketing purposes. Information is kept as a record of communication only. For more information, visit our Privacy Policy.