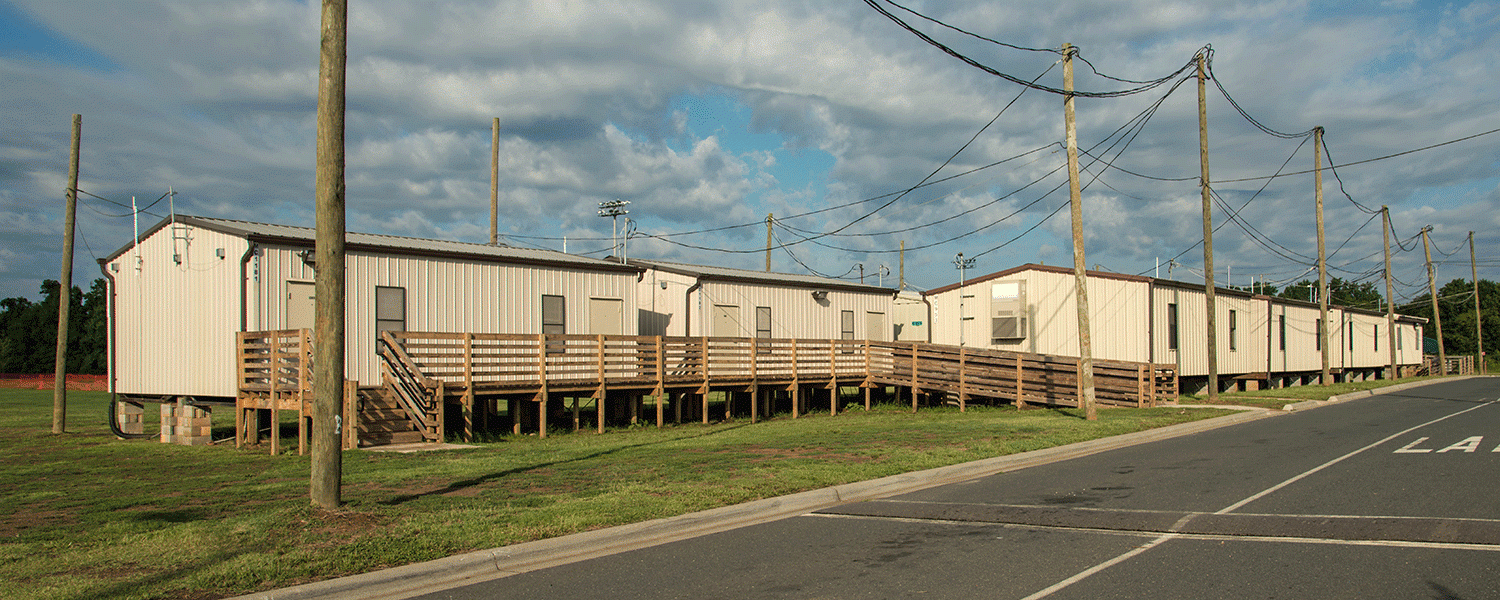 Many school districts and private school boards are opting to use modular construction (sometimes called off-site construction) for new permanent construction, temporary overflow or disaster recovery. Modular construction offers many benefits to the schools as well as for the safety of students.
Time Efficient
With modular construction, the buildings are assembled in factories while the site is being prepared, reducing total project time versus traditional construction.
With most of the construction being completed in controlled factory environments, the risk of weather delays is also mitigated. Not only will construction continue during a downpour, but the materials will stay protected from the elements.
School calendars are fixed, and modular construction is the best way to ensure that school doors will be open in time for students.
Safety from Start to Finish
Factory-controlled settings reduce the risk of injury to construction workers, from accidents to air-quality illnesses.
Modular buildings must meet all state and local codes, plus they must be manufactured for durability during transportation, sometimes giving them structural advantages versus on-site construction.
Minimizing site disruptions reduces safety concerns for workers as well as students. And there is research to suggest that construction firms that use prefabrication have significantly higher adoption levels of safety practices than those that do not.
Modular school buildings can be customized with safety features during manufacturing. From sprinkler systems, to security cameras and auto-locking doors, whatever your school's safety concerns, a modular building can accommodate the safety needs of students alongside their educational needs.
Increased Accessibility
The Americans with Disabilities Act requires that new buildings must be accessible for people with disabilities, including wheelchair ramps and handicapped toilet stalls.
By having accessibility build into the modular construction, school districts can ensure that no student's disability will interfere with their ability to get an education. While older buildings are not required to retrofit their buildings if it would cause an undue financial burden on the school district, they are still required to accommodate the students. And while a student who cannot access a school library can still be provided with the books they need, those accommodations can inconvenience students or make them feel isolated. An accessible, modular school building will allow students with physical disabilities to stay with their peers throughout the school day and into after-school activities.
Flexibility
Flexibility is at the core of modular building design. Layouts can be customized to meet the needs and desires of schools, from science labs to administrative classrooms and everything in between. And if a school is opting to use modular construction for a building addition, the exterior can even match that of an existing building.
If the school decides to move the modular building to another site, that can often be easily accomplished, giving schools long-term flexibility.
Cost Savings
With the time savings previously mentioned, schools can reduce the risk of increased labor costs due to weather delays, as well as the sudden cost of having to provide classrooms if traditional building construction is delayed past the start of the school year.
Depending on all the upgrades selected, a modular building can be less expensive than a traditional building, since modular manufacturing is more efficient, leading to cost savings.
Many manufacturers will rent their buildings as well, which can provide further savings to a budget-conscious school board.
As modular construction is becoming more popular, and the industry continues to increase their efficiency and quality, schools are seeing why this form of construction can provide both short and long-term benefits for students and budgets.