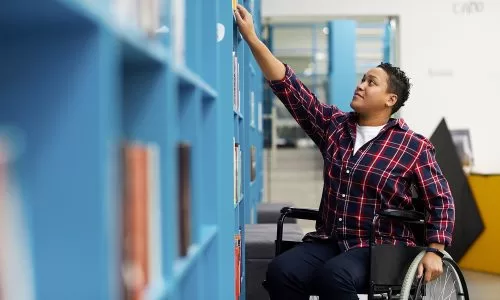 If your school district's reopening plan for fall 2020 involves adding classroom space for socially-distanced learning, you may have decided to turn to modular classrooms. After all, they're cost-effective solutions for temporary or long-term use.
But don't forget that your modular classrooms need to be accessible to all of your students, staff members, and parents, and National Ramp is here to meet your access needs.
National Ramp's Latitude Series aluminum ramp offers your district quick, reliable, safe, and compliant access to your modular classrooms. Among the many benefits:
Code compliant for ADA and local building codes
In-stock components for same-day shipping
Each ramp installs in a matter of hours
Aluminum requires no maintenance
Sturdy materials can be reconfigured to a new location easily, reducing long-term costs
The ramp can be fully disassembled and removed from the location without lasting impact to the property
Lease and rental options available
Everyone is working as quickly as they can to find the best solutions to reopen during COVID-19, and National Ramp is no different. Call us today to ensure that your modular classrooms are ready to open when the school year starts.