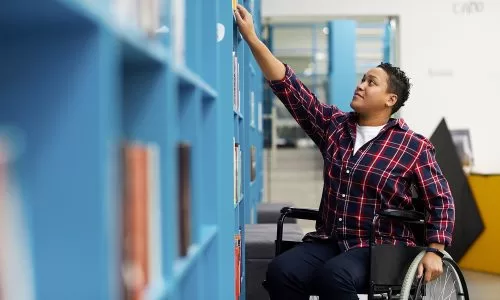 Modular classrooms are effective solutions for adding space to educational facilities. However, one integral, often overlooked aspect of modular setups is accessibility. If you have one of these structures on your school's property, you will need a modular ramp.
Why Are Modular Ramps Essential for Temporary Classrooms?
Modular ramps are vital for your educational facility because they provide:
Equal access for all: Schools must ensure that all students, staff and parents can safely enter and exit the classroom.
Legal compliance: Installing ramps is more than best practice — it is required by organizations like the ADA.
Convenience and utility: Ramps are not only beneficial for disabled individuals but are also helpful for those with strollers, wheeled carts and more.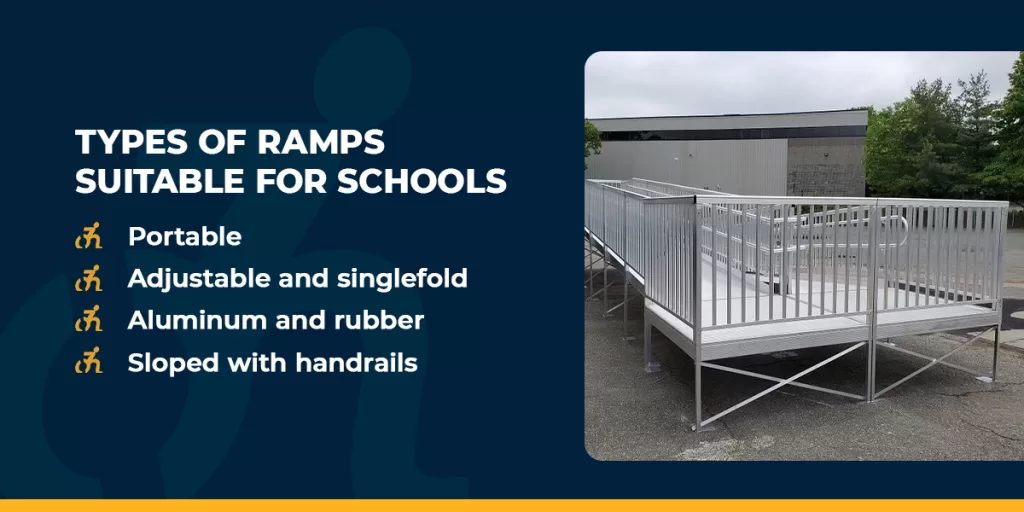 Types of Ramps Suitable for Schools
We ensure legal compliance and efficient installation of the following temporary classroom ramp options:
Portable: Ideal for temporary classroom ramp setups.
Adjustable and singlefold: Offers flexibility in usage.
Aluminum and rubber: Durable and long-lasting.
Sloped with handrails: Ensures safety and support.
Benefits of National Ramp's Latitude Series Aluminum Ramp for Classrooms
Our handicap classroom ramps are the top choice if you want to ensure your students' comfort, independence and ease of access. We specialize in school accessibility solutions, offering benefits such as:
Compliance with ADA and local building codes.
Quick installation with in-stock components.
Environmentally friendly design with no lasting property damage.
Durable construction requiring minimal maintenance.
Adjustable construction for different locations.
Versatile lease and rental options.
Why Choose National Ramp?
At National Ramp, we understand the specific needs of modular classrooms, and we offer the products and services necessary to make them accessible to all individuals. With several decades of industry leadership, we have upheld trust and reliability by ensuring every project complies with ADA, IBC, OSHA and local building codes. When you partner with us, you can benefit from our:
Detail-oriented approach: We appreciate the nuances of modular classrooms and the opportunities they provide for further innovation.
Operational speed: Regarding ADA-compliant ramps, we assure quality by prioritizing design and offer the swiftest turnaround for drawings and quotes in the industry, often within a few hours.
Precise and accurate products: Our product specialists, backed by advanced CAD technology, ensure accurate designs and consider more than classroom core functions.
Expansive inventory and installation services: Our warehouses throughout the country always ensure up-to-date product availability, and we provide seamless and efficient installations on-site that meet the highest industry standards.
Schedule a Consultation Today
Are you ready to open new doors for the future generation? For expert solutions to your modular classroom accessibility challenges, reach out to us online to get a quote or schedule a consultation today.