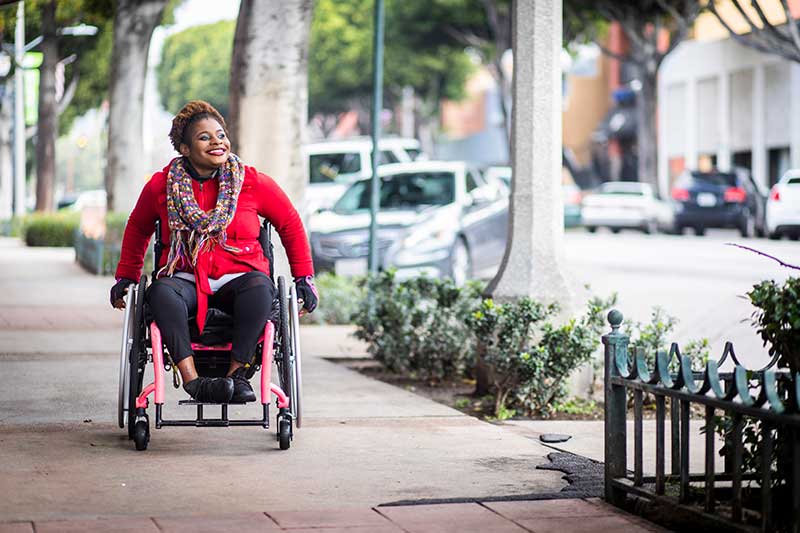 As a business owner, you want as many patrons as possible, and that should include people with disabilities, the country's largest minority group. Read below to make sure that your business isn't excluding possible customers.
Train Your Staff
The Americans with Disabilities Act (ADA) sets up many provisions to ensure that people with disabilities have access to businesses that are open to the public within reasonable accommodations. These accommodations aren't just about physical access to your business but extend to how a customer engages with your business throughout their experience. Inform your staff of their obligations because you can be held accountable for them.
Does your restaurant staff know that they should read a menu to someone visually impaired by request? Do your tattoo parlor employees know ADA protections cover customers with HIV or AIDS? Does your bank staff know that customers who have difficulty standing at length can sit without losing their place in line?
The US Department of Justice, which oversees enforcement of the ADA, offers materials on their website for small businesses, including this small business primer, which can be helpful to understand your obligations under this federal law.
Go Beyond the ADA 
Of course, your business has a Latitude Series™ commercial aluminum ramp and accessible parking spots, but there is so much more to accessible business than a commercial wheelchair ramp.
Some entertainment facilities, such as movie theaters, trampoline parks, and family entertainment centers, offer special programs for children who have autism or other sensory sensitivity conditions. By limiting crowds and lowering noise, among other site-specific options, they allow families to have an activity together with a decreased chance of sensory overload.
Reach out to disabilities activists to connect with a local organization that can work with you and your business to find practical ways to make sure your business is attracting and retaining all the customers it can. You can also connect with other local businesses at networking events for referrals on organizations that can provide this service.
Check Your Website
Accessibility isn't restricted to the physical site of your business, as ADA requirements also extend to websites. There isn't a clear checklist for private businesses, but courts have determined that ADA protections extend to websites. Failure to provide reasonable accommodations, including video captioning and image descriptions, could make your business susceptible to a federal lawsuit.
A few examples of accessible websites include captioning services on embedded videos and alt text for images. A hotel website should list the features of any handicap-accessible rooms and allow those rooms to be booked online for the same price as other comparable rooms.
Consult a lawyer who specializes in disability law and your website developers to check that your website does not leave you liable to legal action. You can also review the ADA requirements for government websites as a reference.
Take Advantage of IRS Benefits for Modifications
The federal government does acknowledge that some of the modifications, especially to older historical buildings, can be costly. However, the legal fees and punitive costs of failing to comply with ADA requirements can be far greater. There are IRS tax credits and deductions available to help cover the cost of alterations to a business. More information is available on the ADA website, and you should also consult your accountant regarding these benefits.
Not only is ADA the law, but it's also simply good business to attract and retain as many customers as possible. In the social media age, you don't want your business linked to a lawsuit or bad reviews from frustrated patrons.