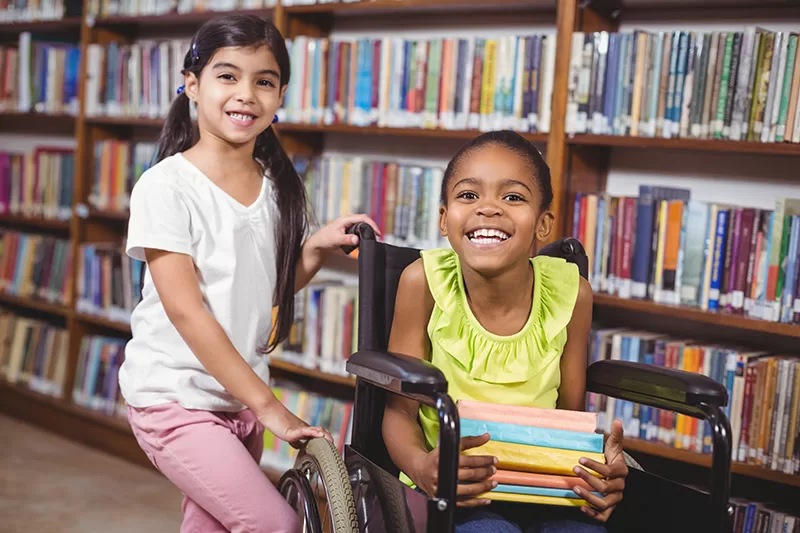 During summertime, when the kids are busy at play, school administrators are busy making sure that all classrooms are ready for the first day of school. As important as it is to ensure that every student has a spot in the classroom for the upcoming year, it's equally important to make sure that all classrooms, especially portable rooms, are accessible for all.
Portable classrooms are an ideal solution for budget-conscious school districts who are facing a variety of space issues, including enrollment surges or ongoing construction to permanent buildings. While the portable classrooms themselves may be certified for ADA (Americans with Disabilities Act) compliance, access to them may not be, especially if the portable classrooms have been moved from their original position, or in the space connecting the main building and the portable classrooms.
And while you may not be thinking about ADA-access with your multitude of other tasks, the laws still apply, and you don't want to have to scramble in the days leading to the start of school due to non-compliance. Furthermore, you wouldn't want a legal complaint to force potentially disruptive changes after school has already started.
While not having access can be a huge problem, National Ramp offers an easy solution. National Ramp's engineers know how to make sure that your classrooms are accessible in compliance with the ADA, as well as the IBC (International Building Code) as it relates to the specific region where you are located.
Wet-stamped drawings of the Latitude Series modular wheelchair ramp will be provided for your site. Once the project is approved, the in-stock materials will be shipped immediately, and the installation will only take a few hours.
The modular nature of National Ramp's Latitude Series offers many benefits, including flexibility with the ramp layout and the ability to reconfigure the ramp in a new location if the portable classroom changes site. While the ramp is durable after installation and can be used for years, it can also be easily disassembled with minimal impact to your site.
It's critical that each student is given access to the full classroom experience, and no student's mobility impairment should prevent them from the benefits of learning in the classroom. Partnering with National Ramp will allow all students and school personnel to have full access to each classroom.